Limbunya Dreams Live On
'Libby '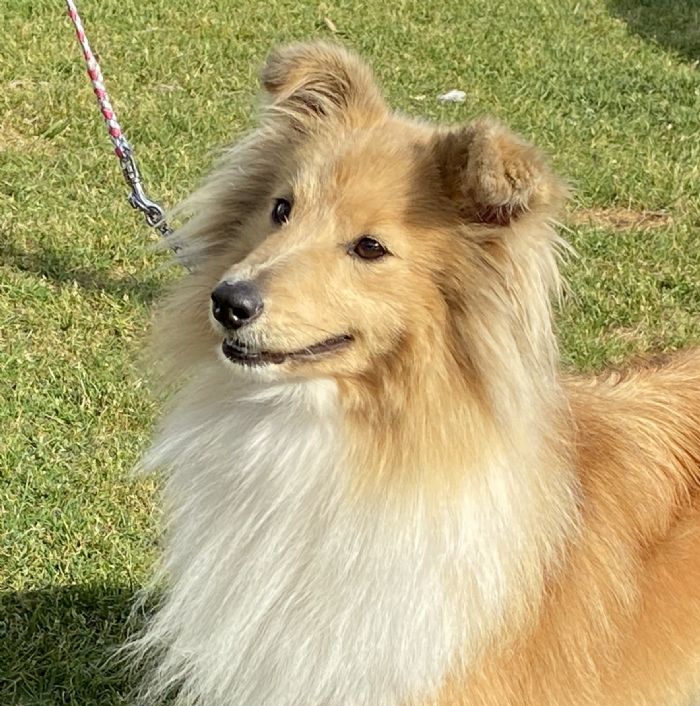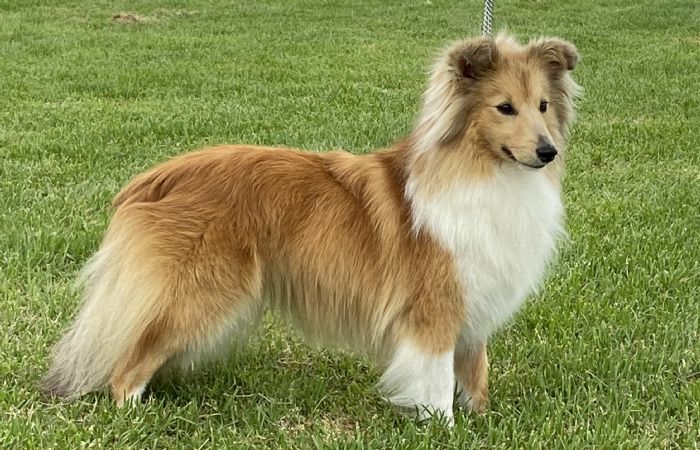 Libby out of coat aged 3 .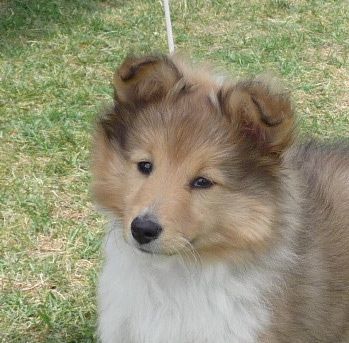 10 weeks
Libby is a pretty sable girl with the breed type I aspire to bred . She is 14 inch , sweet almond eye , level topline , with outgoing nature and detemined attitude . She has only been sparsely shown due to Covid and not holding her coat for long .
Updated photos to come once she is back in coat . .
Libby is the Dam of Limbunya Dream Cowboy .
Libby is CEA unaffected , tested at 8 weeks and Coloboma Free .
Libby has Full Dentition
Hips A Grade 2/2
DNA results

DNA :Collie Eye Anomaly /Choroidal Hypoplasia (Carrier )
DNA: Ivermectin Sensitivity MDR1 -Multi Drug Resistance ( Genetically Clear )
DNA: DM Degenerative Myelopathy (Genetically Clear )
DNA: Von Willerbrands Disease type 3 ( Genetically Clear )
DNA. GBM -Gall Bladder Mucocele ( Genetically Clear )
Sire : Ch Hartly How About That .

Gen Clear , CEA, MDR1, DM, VW3.

S: Eng Ch /Au Grand Ch Hartly How about Me .Exp UK .

. Gen Clear MDR1,DM,VW3, CEA unaffected

S: Grand Ch Louanda What About Me .

Gen Clear CEA

D: Lyndream Words That Impress

Cea Carrier, Genentically Clear , DM,MDR1 and VW3 )

D: Ch Hartly Constant Comment .

Gen Clear MDR1,DM,VW3. CEA unaffected

S:

Sup Ch Lyndream Strickly Speaking

D:

Hartly Causing Attention

Dam : Limbunya La Fayette

.Gen Clear MDR1,DM,VW3, CEA unaffected

S: Ch Hillswick Jack of Hearts A I ,

CEA carrier

S: Eng Ch Caurniehill Canaletto At Shelridge

(Cea unaffected )

D:

Hillswick ChatyBangBang

D: Charmhill Christabelle.

Gen Clear .CEA,MRD1,DM,VW3

S: A/NZ Ch Charmhill Noahs Crusade .

Gen Clear CEA, MDR1,DM .

D:

Charmhill Catcha A Raising Star
Contact Details
Kay Sullivan
Melbourne, VIC, Australia
Phone : 03 97401524
Email :
[email protected]