Ch Hillswick Jack Of Diamonds (AI)
'Jack'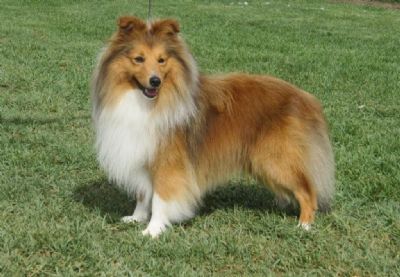 Sire. Eng Ch Caurniehill Canaletto At Shelridge.
Dam. Hillswick Chatybangbang.
W. 28/01/2010. Cea Unaffected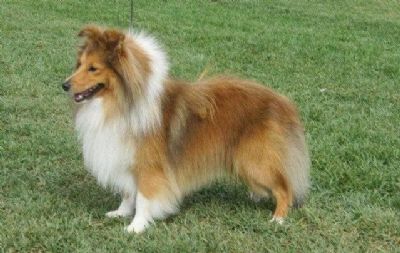 Jack was placed 4th under UK breed specialist Mr Brian Hull at the 2013 SSCV champ show in good competition .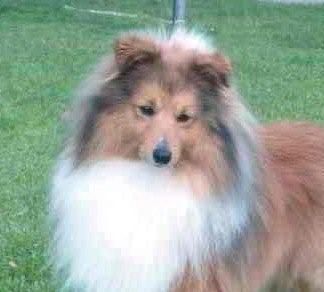 Jack is down to size boy , measuring at 14 1/2 inches, with natural ears and dark eye , although not a great show pony when in the ring he won his title with ease, Many thanks go to Michelle Young of NSW who obtained nearly half his points before ha came to Victoria , he is a pleasure to live .
Jack is a real value to my breeding programme with his imported bloodlines . We believe he is from the only successful imported semen Sheltie litter of live puppies in Australia , bred by Carole Wylie of Hillswick kennels , we thank Carole for the opportunatety to have Jack .
Jack is Cea clear , and has full dentition .
Jack is now retired .
Sire : Eng Ch Caurniehill Canaletto At Shelridge
S: Eng Ch Shelridge Summerspell
S: Shelridge Socrates
D: Eng Ch Shelridge Sunflower
D: Eng Ch Blenmerrow Melveen Mona Lisa
S: Blenmerrow Barnaby
D: Blenmerrow River Of Dreams At Meveen
Dam : Hillswick Chatybangbang
S: Gr Ch Brashelle Back Chat
S: Gr Ch Daydream Darein
D: Ch Brashelle TheLast Hoorah
D: Ch Hillswick Sweet Music
S: Ch Milesend Storn-In Norman (imp uk)
D: Ch Gainess Serenade
Contact Details
Kay Sullivan
Melbourne, VIC, Australia
Phone : 03 97401524
Email :
[email protected]