Limbunya Sweet Sophie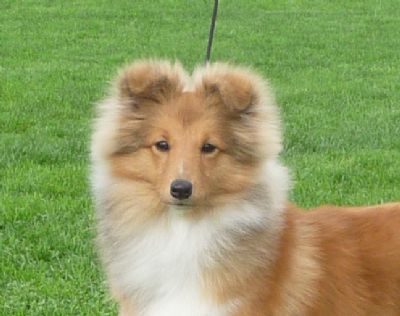 Aged 7 months
Sire. Ch Hillswick Jack Of Diamonds AI .
Dam . Limbunya Sweet Lollypop
W.10/12/2013. Cea Unaffected . Coloboma free tested at 8 weeks
DNA results .
Genetically Clear DM and VW3.
Carrier CEA and MDR1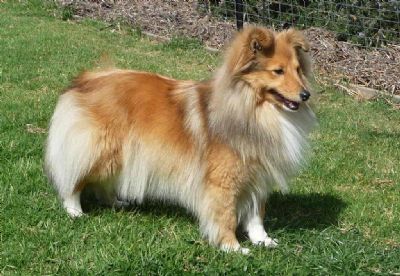 Sophie is a plain girl of correct size of 14 inches. .. She has a very appealing expression with lovely Almond eye and natural ears also . She is down from Australian plus imported UK lines with a combination of Shelridge, Rannerdale and further back Milesend .

Sophie is made a mark in the show ring Winning Best Baby Puppy in Show under Breed specialist Mr Johhny Anderson of Lundecocks Knsl Sweden at the recent SSCV champ show May 2014 . Sophie will return to the ring when coated again after Junior stage .
,
Critique 'Very Sweet puppy with a lovely head and good eyes and ears . Correct outline and well angulated . Moves typical for her age and has a good temperment '.

Under UK Breed Specialist Miss Cheryl Lockett placed 4th in strong Baby puppy class .
Critique
'Pretty little puppy with nice eyes and good ears . Nice for her size, with round foreface. Neat . Should be promising . '



Sophie is CEA clear
Sire : Ch Hillwick Jack of Diamonds AI ( Cea clear)
S: Eng Ch Caurniehill Canaletto At Shelridge (Cea clear)
S: Eng Ch Shelridge Summerspell
D: Eng Ch Blenmerrow Melveen Mona
D: Hillswick ChatyBangBang
S: Gr Ch Brashelle Back Chat
D: Ch Hillswick Sweet Music(Cea clear)
Dam : Limbunya Sweet Lollypop( Cea clear)
S: Limbunya Latest Crusade( Cea clear )
S: A & NZ Ch Charmhill Noahs Crusade ( Gen clear Cea,MDR1 & DM )
D: Limbunya Roxanne
D: Limbunya Sweet Matilda ( Gen Clear Cea )
S: Gr Ch Rannerdale The Wizard Of Oz ( Gen Clear Cea 0
D: Nigma Theodora ( Cea Clear)
Contact Details
Kay Sullivan
Melbourne, VIC, Australia
Phone : 03 97401524
Email :
[email protected]